"Issue #138"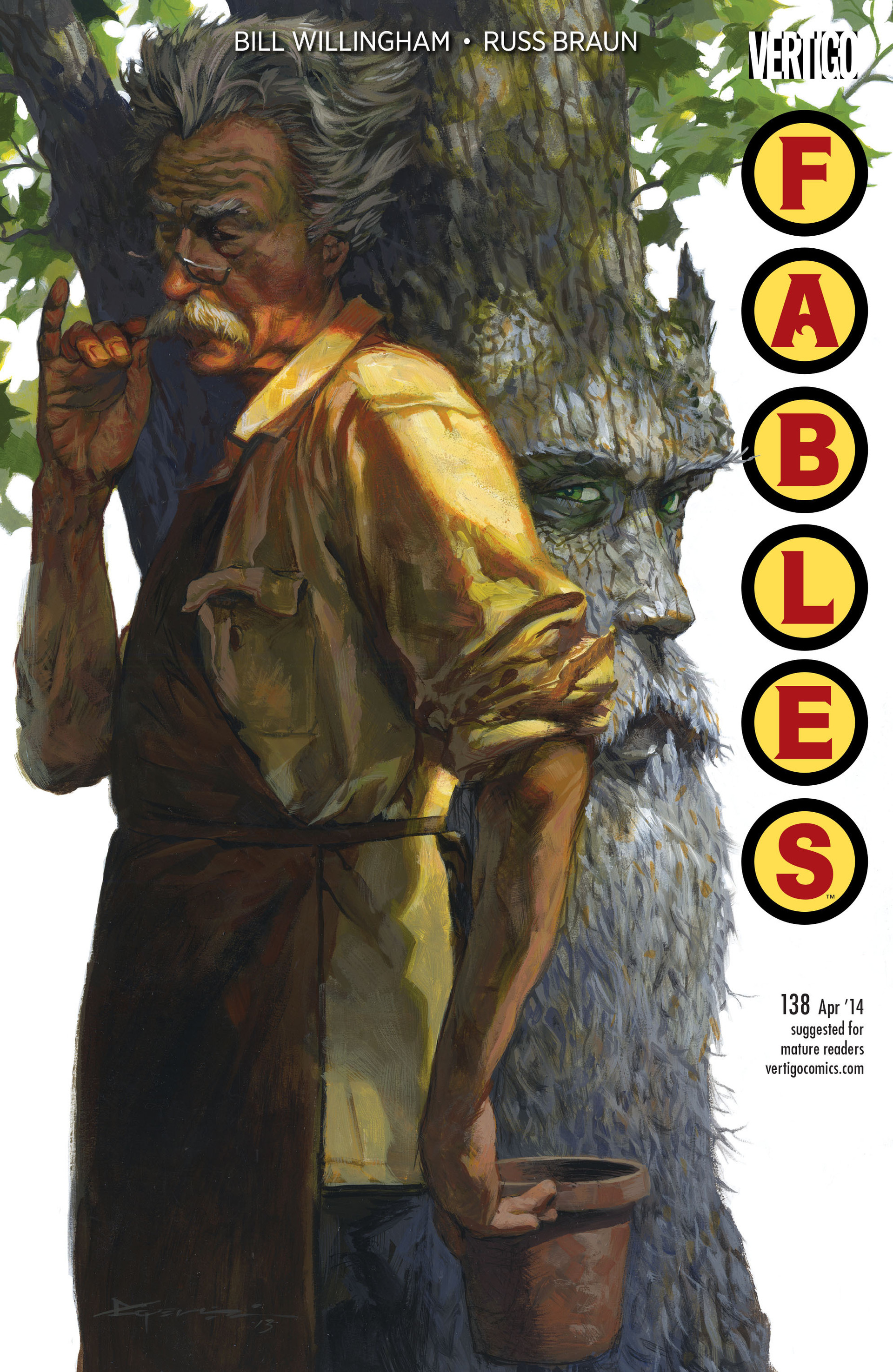 | | |
| --- | --- |
| First published in | February 2014 |
| Written by | Bill Willingham |
TBA.
Many months ago, Geppetto tries entering the Sacred Grove of Haven, but fails. After insulting what Bigby and Snow were doing earlier in the grove, Geppetto sends Sir Woldred, a tiny Wooden knight, to reach to the grove. After killing several animals who were huge to him, he arrives at the grove, but is starting to become a tree himself. Gepetto finds Woldred infected, and becoming a grove tree, so Gepetto takes him for evil purposes. Geppetto is taken to the Farm where he plants Woldred so he can grow into a strong tree for him.
Ad blocker interference detected!
Wikia is a free-to-use site that makes money from advertising. We have a modified experience for viewers using ad blockers

Wikia is not accessible if you've made further modifications. Remove the custom ad blocker rule(s) and the page will load as expected.