"Issue #137"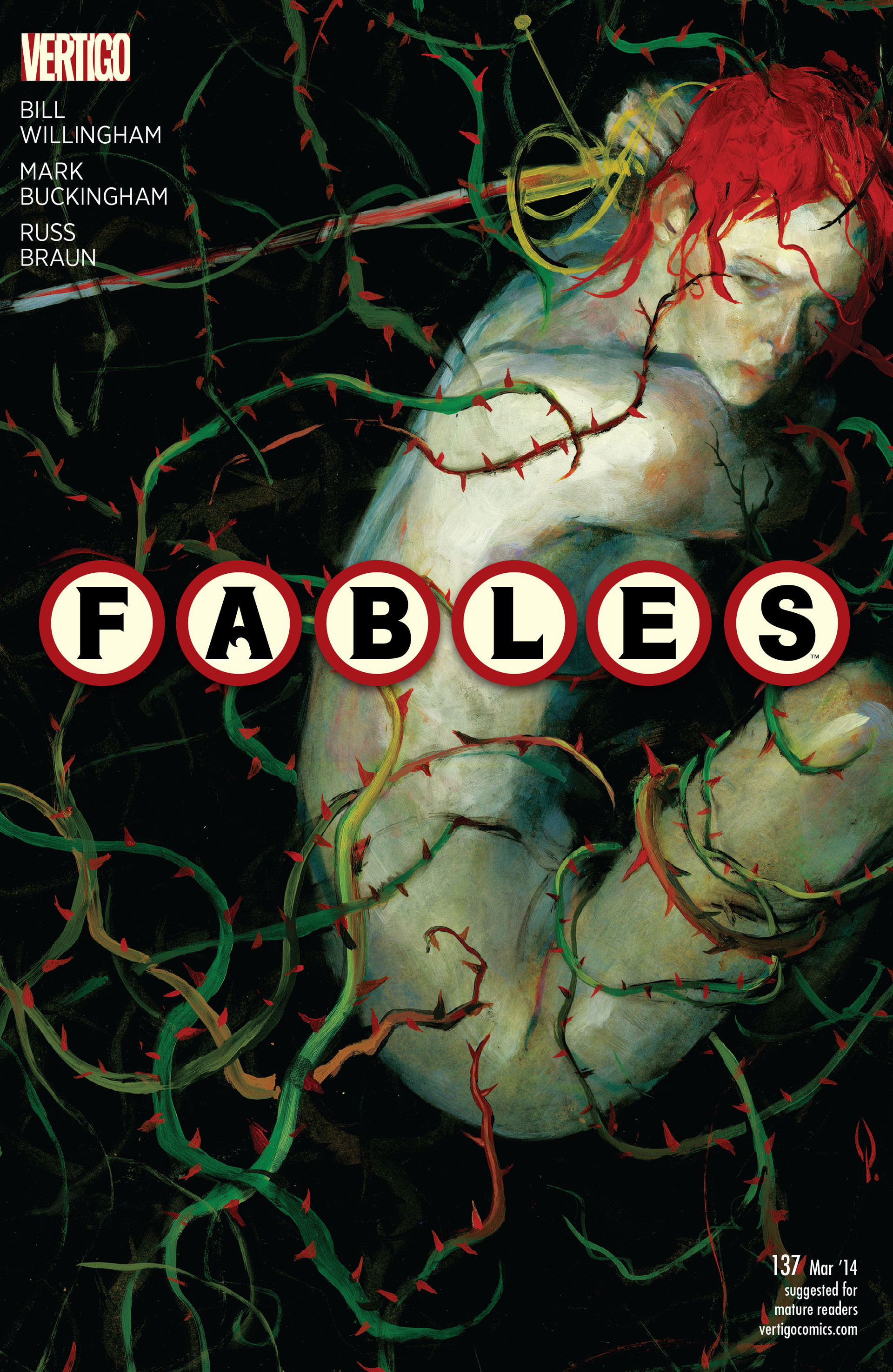 | | |
| --- | --- |
| First published in | October 2013 |
| Written by | Bill Willingham |
TBA.
Winter is now a powerful North Wind, but retains her youthfulness to help with Snow's psychological health. Bliss is also a few years old now at Haven. Rose Red is expaning and progressing with her Knighthood. Rose Red magically grows armor and a horse to show her how much of a knight she is becoming, but she can't control it. Winter tells Santa that any place with winter and winds, will also need Christmas. Leigh makes a magical ring out of Bigby's glass shard for evil purposes. Winter recruits Lumi, the Snow Queen, to use strength to create peace. She wants Lumi on her side for what's to come. Rose Red presents her knights; Brump, Wellstuffed, Lancelot, Bo Peep, Reynald the Fox, and Maeve. Rose Red tells her new six knights that one of them has to make Brandish his/ her squire. The witches discover that Bigby's glass form is gone. Rose Red catches sight of a new handsome Lancelot.
Ad blocker interference detected!
Wikia is a free-to-use site that makes money from advertising. We have a modified experience for viewers using ad blockers

Wikia is not accessible if you've made further modifications. Remove the custom ad blocker rule(s) and the page will load as expected.