"Chapter Forty-Seven"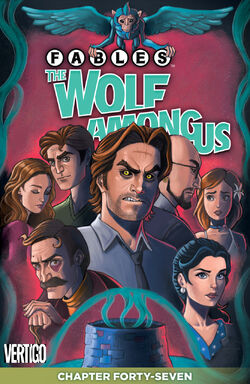 "Chapter Forty-Seven" is the forty-seventh story of Fables: The Wolf Among Us.
The trial of the Crooked Man begins…will he be able to weasel his way out of an untimely death by Witching Well?
To Be Added
Locations
Edit
Ad blocker interference detected!
Wikia is a free-to-use site that makes money from advertising. We have a modified experience for viewers using ad blockers

Wikia is not accessible if you've made further modifications. Remove the custom ad blocker rule(s) and the page will load as expected.