"Chapter Thirty-Three"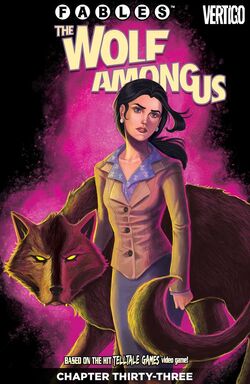 "Chapter Thirty-Three" is the thirty-third story of Fables: The Wolf Among Us.
With Bigby down for the count, Bloody Mary is free to wreak the havoc her mysterious boss so desires...
To Be Added
Locations
Edit
New York City
London, England
Ad blocker interference detected!
Wikia is a free-to-use site that makes money from advertising. We have a modified experience for viewers using ad blockers

Wikia is not accessible if you've made further modifications. Remove the custom ad blocker rule(s) and the page will load as expected.