"Chapter Twenty"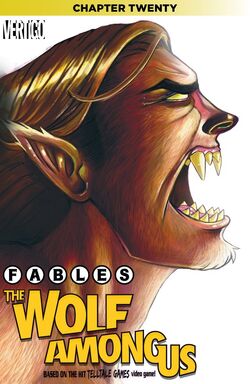 "Chapter Twenty" is the twentieth story of Fables: The Wolf Among Us.
Room 207 at the Open Arms Hotel is sealed shut—just like the lips of anyone who might know what went down in there. But when a high-status Fable turns up at that low-class joint, well, people are gonna talk.
To Be Added
Locations
Edit
Ad blocker interference detected!
Wikia is a free-to-use site that makes money from advertising. We have a modified experience for viewers using ad blockers

Wikia is not accessible if you've made further modifications. Remove the custom ad blocker rule(s) and the page will load as expected.