"Chapter Eighteen"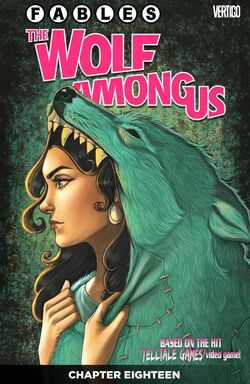 "Chapter Eighteen" is the eighteenth story of Fables: The Wolf Among Us.
Blackmail, black magic, black market glamours and a little black book all take their turn on the main stage in the sleaziest, uneasiest chapter yet!
To Be Added
Locations
Edit
Ad blocker interference detected!
Wikia is a free-to-use site that makes money from advertising. We have a modified experience for viewers using ad blockers

Wikia is not accessible if you've made further modifications. Remove the custom ad blocker rule(s) and the page will load as expected.